UPY 2019 in Milan
For the 2019 Milan Photo Week , the Rotonda della Besana turns into an open ocean thanks to UPY
UPY partners in Milan Photo Week
June 2019: UPY are proud to be collaborators in an exciting display of winning images as part of the prestigious Milan Photo Week.
Translated from http://www.artsfor.it/ar/il-mare-che-vorrei/:
"A photographic journey set in the depths of the Oceans. A photographic journey dedicated to the Oceans in collaboration with Underwater Photographer of the Year 2019. Born in 1965, UPY is the most prestigious photo contest aiming to celebrate the underwater world. On the occasion of Milan PhotoWeek, the Rotonda della Besana welcomes a story in images showing nature, the wonders of the abyss, the relationship with man and the dangers that the seas are facing. Through numbers, questions and suggestions, which accompany the project, photography becomes a tool to create a journey into the wonders of the abysses and a path of awareness and information suitable for everyone."
Calling on the rich and diverse collection of inspiring underwater images that make up the UPY 2019 winners collection, ArtsFor_ put together a stunning walk-around display of prints and quotes as part of the 2019 Milan Photo Week. Standing up to 2m tall and 3m wide, our winner's images were enjoyed by many hundreds of visitors to the Rotonda della Besana*.
UPY on the road
If you would like to feature any of these stunning images in your own exhibition, please don't hesitate to get in touch with us - we'd love to hear from you and help you showcase these incredible images from all of the world's oceans.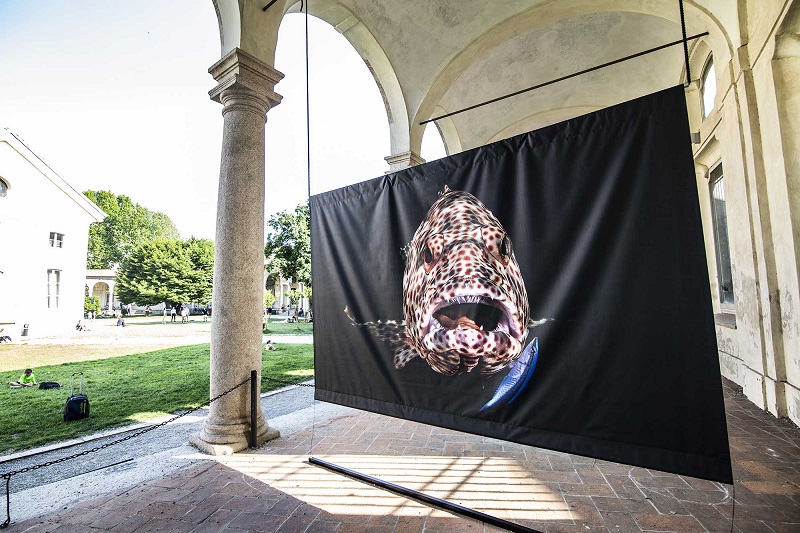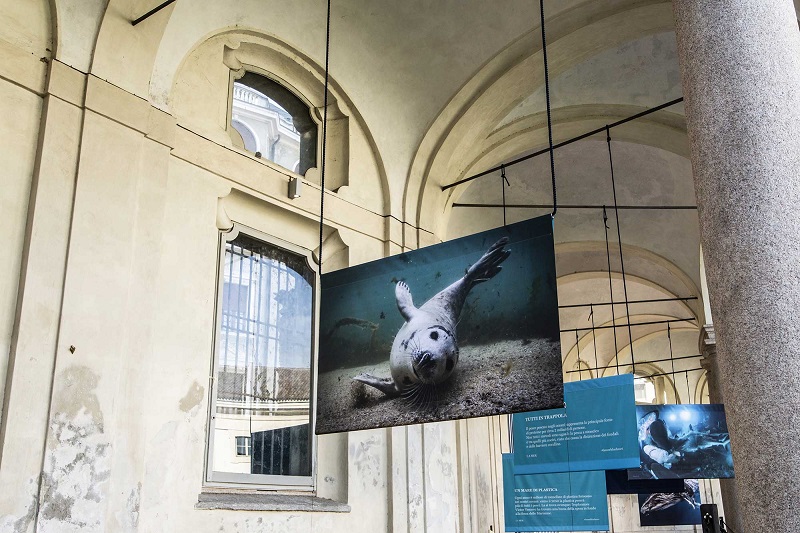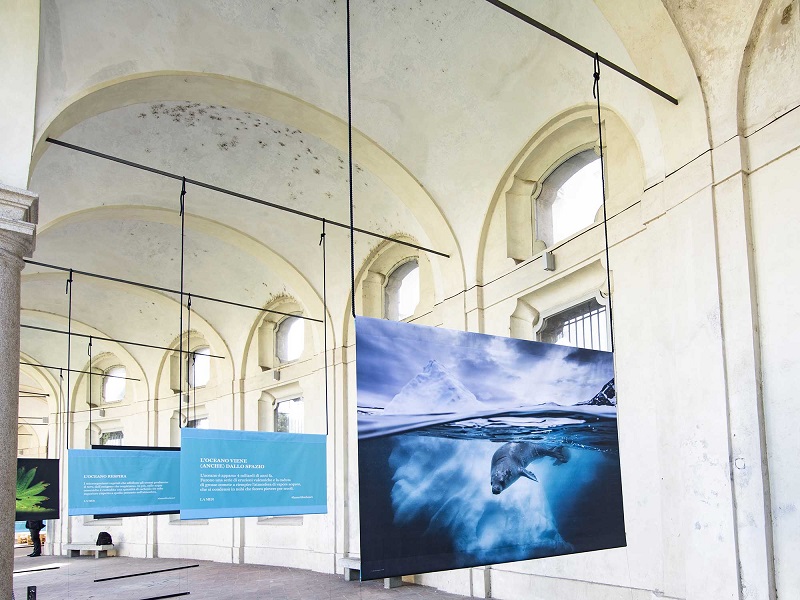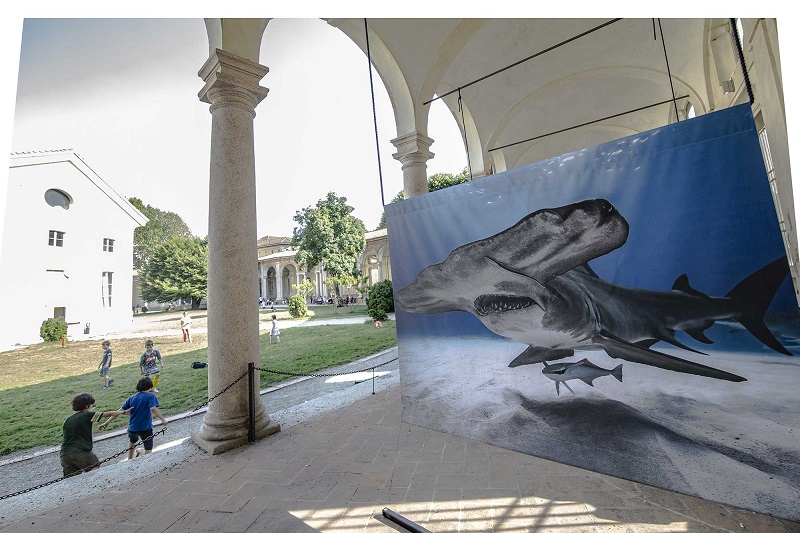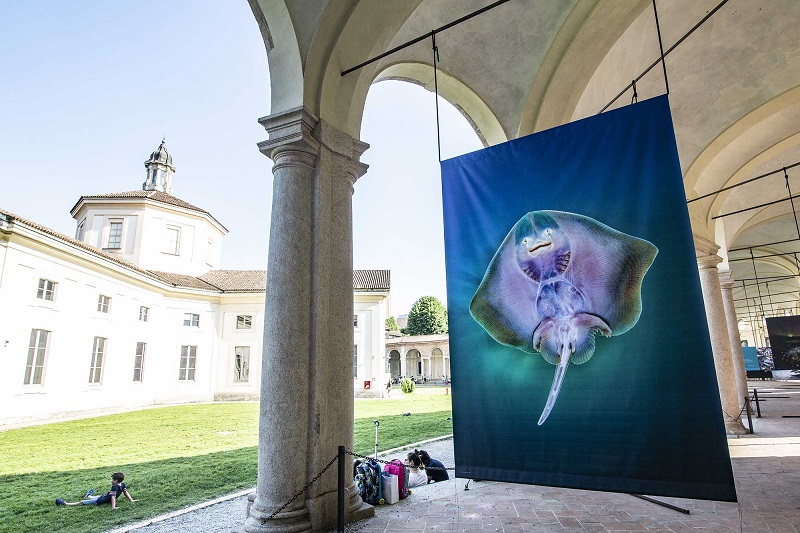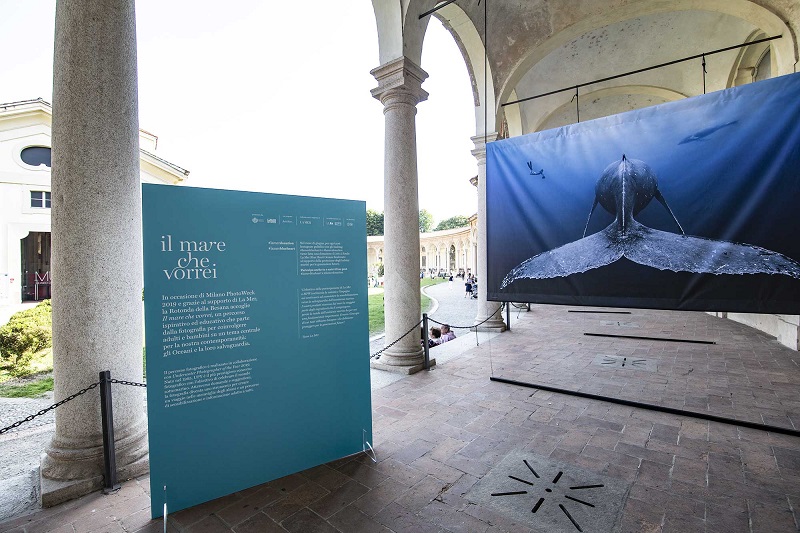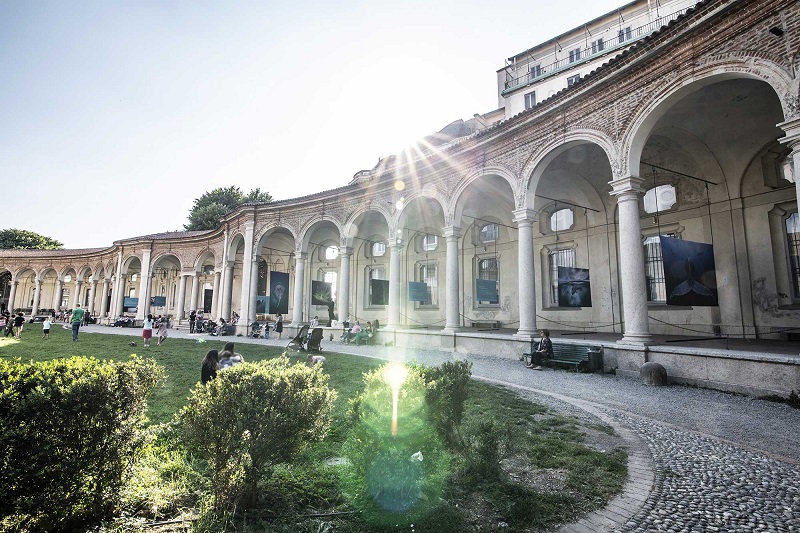 Images © Lorenza Daverio
---
* An ArtsFor_ project for Milan Photo Week realized with the support of La Mer, in collaboration with MUBA - Milan Children's Museum, and Underwater Photographer of the Year 2019.