How does winning feel?
What it is like to be an Underwater Photographer of the Year?
Davide Lopresti - Underwater Photographer of the Year 2016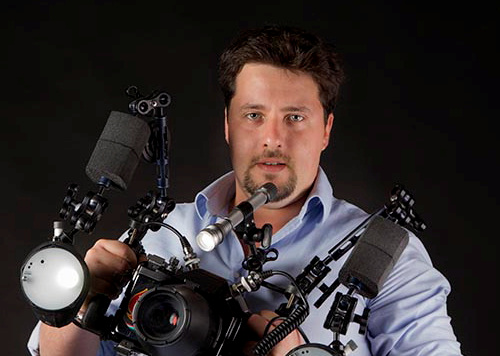 Being named Underwater Photographer of the Year is a fantastic experience! Not just for the Title, which remains very special, but it also opens up a network of contacts and is an opportunity to increase one's profile in the media. All the biggest newspapers contact you; National Geographic, the Guardian, Focus and Ansa. But it's not just the printed press who are interested; I have been featured in most important national radio shows too.
Winning the Underwater Photographer of the Year creates a real possibility to step up one's career in underwater photography. It is an opportunity to be grabbed with both hands!
---
Pier Mane - Up & Coming Underwater Photographer of the Year 2016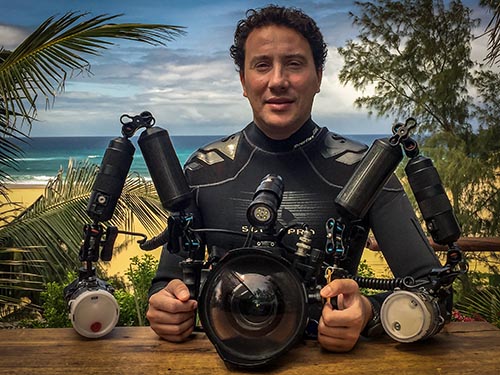 Winning the Up and Coming Photographer of the Year UPY 2016 has been my most thrilling experience of 2016. I did not want to compete in underwater photography, but friends convinced me to send some shots only a couple of days prior to the deadline. I put all my pictures in the Up and Coming category...mesmerized the judges picked three - I was so exicted. I later realized with the three pictures I was also crowned the Up and Coming Title, I think the title made a big difference with the press, as they are always interested in new talent.
After being told of the results, during a visit to the Water Front in Cape Town, I visit the Chavonnes Battery Museum, and talking to the curator about my recent sucesss, we agreed to try to get the exhibition at the WaterFront. With help of the UPY team, we achieved that and a large selection of the winning pictures, including all three of mine, were exhibited at one of the most prominent venues in Cape Town for approximately 6 months.
After the winners were publicly announced, my underwater photography world changed overnight. Suddenly the South African press wanted to know who I was and how I won. The Cape Argus featured a page in their Saturday newspaper, as well as some Italian and South African publications. SABC (South Africa National Television) interviewed me on their Expresso Morning Show. YouTube Clip. Thereafter, I put out there more of my work and got contacted by a couple of press agencies (ShutterStock and Caters News) with whom I now have contracts.
Probably, the most exciting part, was friends that I had lost touch with over the years, seeing the pictures on various different media publications and online, including CNN, got back in contact through FaceBook to see if it was really me that had taken these photos.
Furthermore, we are blessed that our underwater community, small as it is, is such a good collaborative enviroment, folks help each other out to learn and improve genuinely - an enviroment in todays competive world which is hard to find. I hope this will not change as more people pick up an underwater camera. The contest provides an excellent friendly competitive platform across the community.
I would definitively reccomend it to anyone that is seeking more exposure for their work to enter.