How does winning feel?
What is it like to be a winner in the Underwater Photographer of the Year competition?
Some stories from our winners
If you've been a winner with UPY we'd love to hear from you - tell us about what its like to be a winner!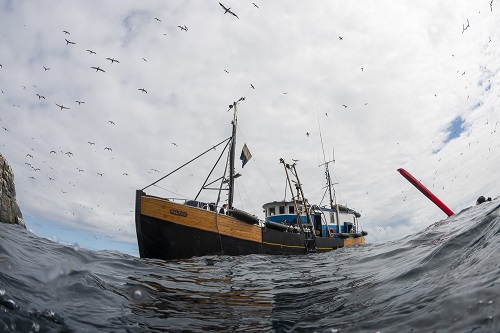 Kirsty Andrews
- 2018 British Waters Macro 3rd place
"I look forward to Underwater Photographer of the Year entrance day every year; the quality of images is superb and I'm so proud to have had my name on the list for the past two years. I also like poring over the Yearbook to read the judges' reviews and shooting information provided, which inspires and motivates me for next year's shooting projects.

The 'points mean prizes' system for UPY is clever and means you get to choose a prize that really suits you. In my case it couldn't have been more tailor-made; I was already hoping to spend a week on the liveaboard MV Halton in 2018 so was delighted to win a week's diving for me and a buddy, which I took advantage of almost straight away.

Having done well in the British macro category, it was great to win the opportunity to take more UK shots in some of Scotland's most remote and photogenic sites. A lot of my photography is UK-based and I love to surprise and impress people with the beauty in UK seas. I already knew the diving would be spectacular but my buddy Mae Dorricott hadn't been diving in Scotland before and was blown away by the visibility, colour and life on our trip. We were really lucky. Bob Anderson, our skipper, is a very talented photographer himself so knows how demanding photographers can be and what will keep us happy! During the week I shot tiny pelagic crustaceans, soaring arches, caverns and sea walls, diving seabirds and a jellyfish explosion in a sea loch. It was a truly memorable trip and a worthy prize for the Underwater Photographer of the Year competition."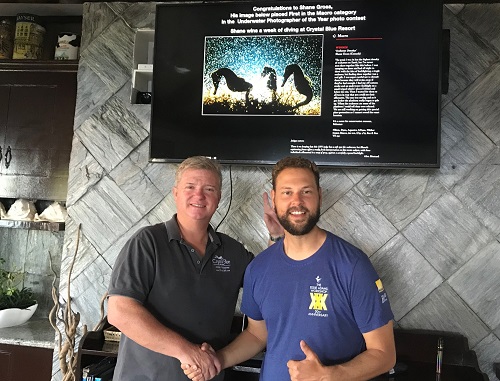 Shane Gross
- 2018 Macro category 'Winner' and Behaviour 'Highly Commended'
"Congratulations to Shane Gross, the winner of Photographer of the year macro division 2018. Shane's eye and lighting skills came together for his stunning backlit image of seahorse shot to represent density at one of his favorite dive sites.
Shane won a dive package for a week at CBR and of course the honor and high esteem of winning in such a competitive category and prestigious competition.
Well done Shane! And congrats from everyone at Crystal Blue Resort."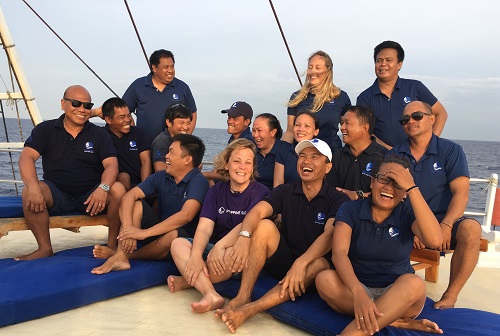 Sylvie Ayer
- 2018 Black & White 'Runner Up' and 'Commended', Up & Coming 'Highly Commended'
The 2018 UPY competition saw Sylvie Ayer from Switzerland do very well, with three images being included in the winners circle. What was even more impressive was that this was Sylvie's very first international competition, so to get a 'Highly Commended' in the Up & Coming category was richly deserved, but also be awarded as 'Runner Up' in the open Black & White category was a huge achievement. Silvie chose the 1500Euro voucher to spend with Siren Fleet to the Philippines. The photo above is a very happy Sylvie with the crew of the Philippines Siren!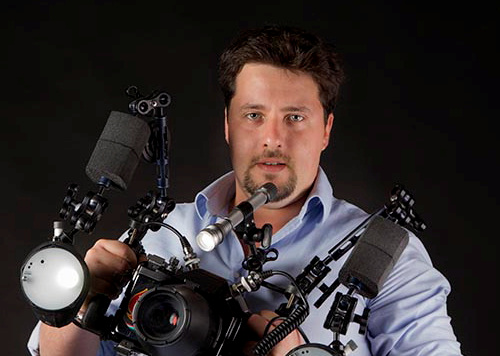 Davide Lopresti
- Underwater Photographer of the Year 2016
Being named Underwater Photographer of the Year is a fantastic experience! Not just for the Title, which remains very special, but it also opens up a network of contacts and is an opportunity to increase one's profile in the media. All the biggest newspapers contact you; National Geographic, the Guardian, Focus and Ansa. But it's not just the printed press who are interested; I have been featured in most important national radio shows too.
Winning the Underwater Photographer of the Year creates a real possibility to step up one's career in underwater photography. It is an opportunity to be grabbed with both hands!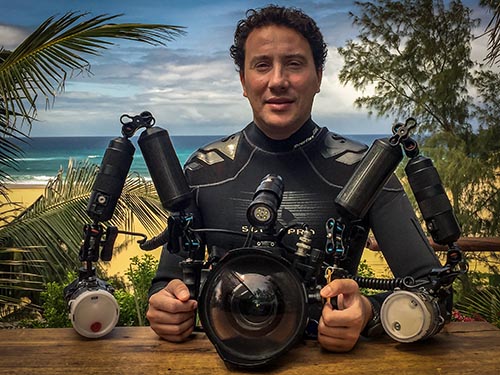 Pier Mane
- Up & Coming Underwater Photographer of the Year 2016
Winning the Up and Coming Photographer of the Year UPY 2016 has been my most thrilling experience of 2016. I did not want to compete in underwater photography, but friends convinced me to send some shots only a couple of days prior to the deadline. I put all my pictures in the Up and Coming category...mesmerized the judges picked three - I was so excited. I later realized with the three pictures I was also crowned the Up and Coming Title, I think the title made a big difference with the press, as they are always interested in new talent.
After being told of the results, during a visit to the Water Front in Cape Town, I visit the Chavonnes Battery Museum, and talking to the curator about my recent success, we agreed to try to get the exhibition at the WaterFront. With help of the UPY team, we achieved that and a large selection of the winning pictures, including all three of mine, were exhibited at one of the most prominent venues in Cape Town for approximately 6 months.
After the winners were publicly announced, my underwater photography world changed overnight. Suddenly the South African press wanted to know who I was and how I won. The Cape Argus featured a page in their Saturday newspaper, as well as some Italian and South African publications. SABC (South Africa National Television) interviewed me on their Expresso Morning Show. Thereafter, I put out there more of my work and got contacted by a couple of press agencies (ShutterStock and Caters News) with whom I now have contracts.
Probably, the most exciting part, was friends that I had lost touch with over the years, seeing the pictures on various different media publications and online, including CNN, got back in contact through FaceBook to see if it was really me that had taken these photos.
Furthermore, we are blessed that our underwater community, small as it is, is such a good collaborative environment, folks help each other out to learn and improve genuinely - an environment in todays competitive world which is hard to find. I hope this will not change as more people pick up an underwater camera. The contest provides an excellent friendly competitive platform across the community.
I would definitively recommend it to anyone that is seeking more exposure for their work to enter.