Meet the judges
The UPY competition prides itself on having a panel of internationally renowned judges who get together and look at each and every image submitted into the competition.
Alex Mustard (2019 Chair)
Dr Alexander Mustard has been taking underwater pictures for 30 years and has worked as a full time underwater photographer for the last decade. His photographs have attracted many awards including being category winners in both the Wildlife Photographer of the Year and British Wildlife Photography Awards. His most recent book, Reefs Revealed, was named the world's best book of underwater photos at the World Festival of Underwater Photography, in France. In 2013, he was named European Wildlife Photographer of the Year as overall winner of the GDT contest. The first time an underwater photographer has won this prestigious award. He has acted as a judge at prestigious competitions all around the world, including in 2015 the Wildlife Photography of the Year and the CMAS World Championship of Underwater Photography.
Alex is a regular contributor to many publications in the marine, wildlife, diving and photographic media, and to date has published more than 400 articles. He was one of team for the 2020VISION conservation photography project in the UK. Nissan designed and built the NV200 concept specifically around his needs as an underwater photographer working in the field. He is the co-inventor of the Magic Filters. He has been a BSoUP Committee Member for the last 12 years. He runs highly popular underwater photography workshops at top diving destinations, which attract participants from around the world.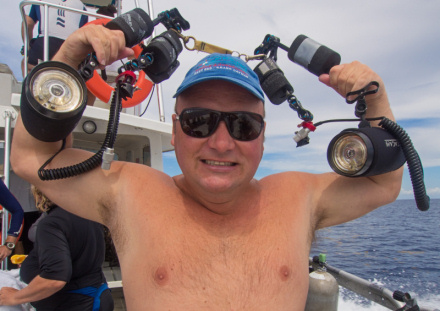 Peter Rowlands
Peter Rowlands has worked in underwater photography since the 1970s. In 1976 he formed Ocean Optics in London to import and distribute underwater photography equipment in the UK, building it into one of the largest and respected specialist retailers in the world. He also produced camera housings and services to the offshore oil industry. He is former British Underwater Photographer of the Year.
During the 1980s he was Chairman of BSoUP and in 1983 published The Underwater Photographers Handbook, which guided many to success. In 1987 he published a printed magazine Underwater Photography, which he expanded 2 years later into Sport Diver which is published to this day. His own photography and writing has been prolific and published widely, including in National Geographic Magazine. Peter is one of the few people to shoot both still and moving images to the highest level.
Peter sold Ocean Optics in 1994 and now lives in Devon, where he enjoys diving year round. He is an Honorary Life Member of BSoUP, half of Magic Filters and these days is best known as the editor and publisher of the much loved, free, Underwater Photography Magazine, the world's longest running online magazine on any subject!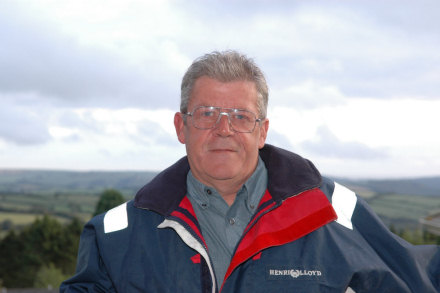 Martin Edge
Martin Edge grew up without any inclination towards diving or photography! But after moving to Dorset with his wife Sylvia in 1977, they both learnt to dive around Swanage, Weymouth and Portland. Soon after, in Menorca, Martin took his first underwater photographs. His desire to shoot pictures underwater grew into a passion bordering on an obsession!
Frustrated by a lack of knowledge of camera equipment and how to best use it underwater, he set out to understand the 'minds eye' of those underwater photographers whose work he most admired. In the 1980's he participated in numerous underwater photography competitions obtaining many awards from all over the world. He began to write articles on such a diverse range of subjects simply has a medium to get his work published.
He (and everyone else) quickly identified that his passion and potential was to teach and develop other aspiring underwater photographers. Over the last 35 years he has done just that. Introduced, developed, motivated and mentored many hundreds of underwater photographers from all parts of the globe. Martin is considered to be one of the most influential teachers of underwater photography ever.
In 2010 the fourth edition of his best selling book 'The Underwater Photographer' was published. This has taken the underwater world by storm and is considered to be the Bible on the topic. Martin is an Honorary Life Member of BSoUP.