Underwater Photographer of the Year 2024
UPY2024 is now open for entries. The closing date is 5 January 2024, 23:59 hrs GMT.
For inspiration please view the UPY2023 results in the Winners' gallery.
Please note that we have tweaked the UPY rules for 2024 to protected photographers from AI generated images. We now require that camera EXIF is included in all entered JPGs (it will be by default, unless you remove it) and we will check RAW files of all shortlisted images. UPY still allows extensive post processing, including backscatter and object removal, panoramas, photogrammetry and creative post processing, as long as they are the work of the photographer and not generated by AI. Read more about the use of AI from Alex.
UPY2024 is our 10th edition since the relaunched of UPY, the original contests traces its roots back to 1965. As part of this special edition we are planning a standalone awards ceremony in London. This will be in addition to our display of prints and winners review at the Go Diving Show, and the other popular exhibitions of the winners around the world. Full details to follow.
---
UPY on the road
Want to attract visitors to your venue? See how you can host the UPY 2024 Exhibition
Stories from our winners
See what it means to be a winner with some stories of past entrants enjoying their prizes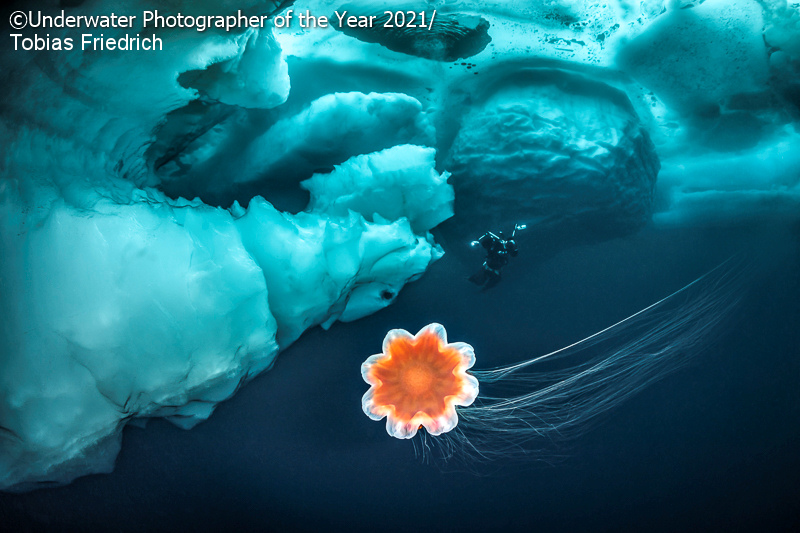 Competition Rules
Please make sure you are 100% sure of the rules and image submission guidelines