Meet the gofers
Running a competition the size and complexity of UPY takes many talented people
As well as the obvious coming together of the judges for their mighty task of picking from the many 1000's of superb images, there is a huge amount of work that goes on behind the scenes all year round that is necessary to run such a successful competition. Some of the tasks achieved behind the scenes include; designing, building and maintaining the website and image management system, organizing sponsorship and prizes, dealing with 100's of media enquiries, designing prints and liaising with museums and other partners.
In addition to the judges, the UPY competition is lucky to have a couple of extra helping pairs of hands who do a fantastic job of supporting the organisation.
Please note, as of the 2019 UPY competition the only people not allowed to enter the competition are the judges themselves.
---
Dan Bolt - underwaterpics.co.uk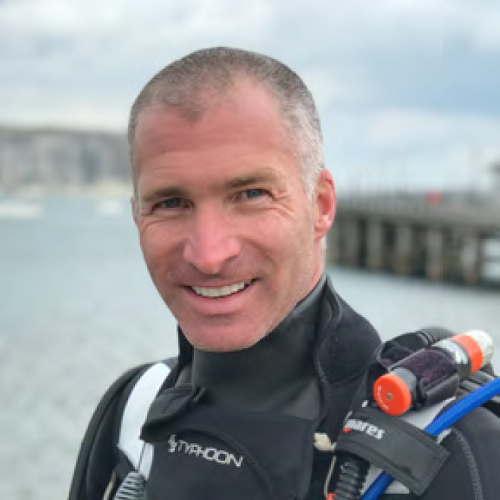 Dan grew up with the sea in his blood. Snorkelling and rock pooling as a youngster he first learned to dive at the age of 13 and hasn't stopped since. Dan has an unending fascination with the marine eco system and everything it contains, something that still grows to this day.
Dan has twice won the British Underwater Photographic Championship and was awarded British Underwater Photographer of the Year in 2016. Dan's images regularly feature in the the winners circle of this very competition.
As a co-founder of the Underwater Photographer of the Year competition, the UPY 'IT guy' and competition Administrator, Dan plays a pivotal role in the smooth running of the competition. The UPY website, and bespoke competition management system, is hand-coded by Dan. As well as the public-facing web site there is a complex image management system sitting behind the scenes. This makes it possible to process and judge the 5000+ images the competition receives in such a short time-frame; as well as telling every single photographer how far through the competition their images made it, and facilitating communications to our global network of winners and media partners.
---
Saeed Rashid - focusvisuals.com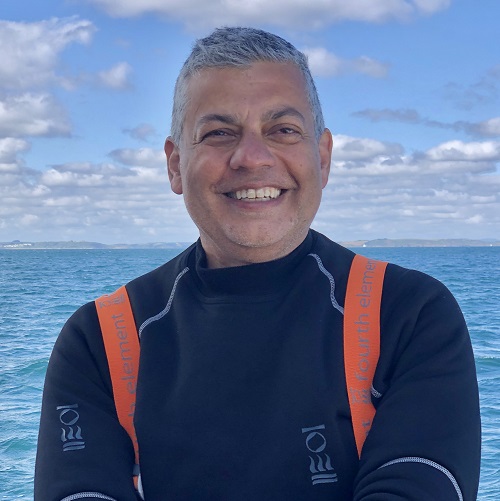 Saeed Rashid lives on the south coast of England, not far from the sea, where he lectures in Design and Photography at Bournemouth University. He learnt to dive over 20 years ago and has been taking underwater photographs for about 15 of those, progressing from a simple point and shoot film camera to his latest Nauticam DSLR system.
Saeed is a long-standing member of the British Society of Underwater Photographers (BSoUP) and an editorial consultant for Diver magazine. He is well known on the British Dive Show circuit for his lively and informative talks on all aspects of underwater photography, but perhaps best known for his in-depth knowledge of post-production techniques and Adobe software.
Saeed works with British-based tour company blue o two running photography workshops and has had the opportunity to travel to some of the world's most spectacular dive destinations.
He is never without a camera in his hand and always happy to offer advice on technique, kit, travel and gadgetry found in 'Saeed's Bag'!
---
Shannon Moran - shannonmoranphoto.com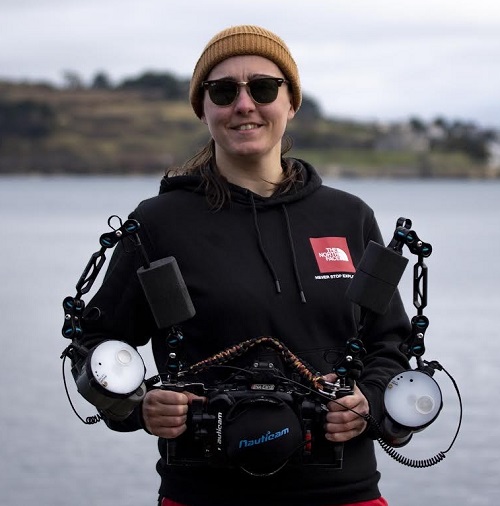 Shannon Moran is the most recent addition to the team, handling all things social media. Based in the sunny southwest of England, she has been diving and taking underwater pictures since she moved to Cornwall in 2018.
Shannon fell in love with underwater photography whilst studying Marine and Natural History Photography at Falmouth University and has since won multiple awards. Now working as a Scuba Instructor she squeezes in photography dives whenever she has a spare moment.
She still works closely with Falmouth University offering workshops and talks. Shannon also writes for online magazines such as Underwater Photography Magazine, BSoUP and NatureTTL. Alongside this she also sits on the judging panel of the NatureTTL Photographer of the Year competition.